Korean Health Industry market over the past decade has shown a growth of more than twice.Exports also increased more than four times as per 2013 record of $ 5.76 billion compared to $ 1.5 billion in 2004. Korea Health Industry Development Institute is publishing a report "health industry over the past 10 years and future direction". According to the report, cosmetics and medical devices market is estimated at 31.3 trillion won with growth more than doubled in 2013 compared to 10 years ago, in 2004. The average annual growth rate was 8%. Health Industry Market growth was 10% since 2004, which since 2009, fell to 5-7% and continues for about 2% growth since the beginning of 2011. Looking at different industries :Pharmaceutical Industry Market has grown to 19 trillion won in 2013 compared to 9,6 trillion in 2004, the medical device industry market has been expanded in 2013 to 4.6 trillion won twice as much as the 2 trillion won in 2004. Cosmetics industry has grown almost two times more than that of 10 years ago, 3.7 trillion won compared to 7.6 trillion won in 2013.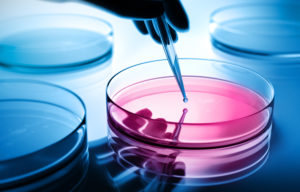 Health industry is also contributing to the shrinking of trade deficit. Health Industry total exports has shown a rapid growth of CAGR 16.2%:  5.7 billion in 2004 to $ 6 billion in 2013. Exports of pharmaceutical industry since 2004 from 700 million to 1000. Currently, in the pharmaceutical industry average annual growth is 12.9% : cosmetics industry 21.8% medical device 17.1%. Total imports in the health industry was worth $ 8.41 billion in 2014  and has grown by 8.9% since 2004.
---
If you wish to sell in South Korea you can contact us for a preliminary discussion. See also our services for the registration of medical devices in South Korea.