Responsible Authorities in Korea FDA
Medical devices in South Korea are managed by Medical Device Act and controlled by The Ministry of Food & Drug Safety (MFDS) or formerly Korea FDA. Under the jurisdiction of the Act, requirements for medical devices are provided in numerous various titles of guidelines. Below is a list of the titles of the laws and significant regulations:
Medical Device Act
Medical Device Enforcement Decree
Medical Device Implementing Regulations
Regulation for Medical Device Groups and Class by Group
Regulation for Medical Device Approval, Notification, Review, and so on
Standards for Medical Device Manufacturing and Quality Management
Regulation for Clinical Investigation Plan on Medical Devices
Regulation for Designating Medical Devices Subject to Tracking
Regulation for Medical Device Re-examination
Regulation for Medical Device Re-evaluation
Regulation for Medical Device Safety Information Management, such as Adverse Event
Basically, the definition of items controlled as medical device sounds really comparable in phrasing to the ones in the United States, the European Union and other countries. So, those products regulated as medical device in other countries are also managed as medical device in Korea most of the times. However, there are some items controlled as medical device in other nations but as drug in Korea. It belongs to the history of medical device policy: medical devices in Korea used to be regulated under the Pharmaceutical Affair Act until the National Assembly enacted laws the Medical Device Act for the first time in its history in 2003. Some items were governed by drug policies, which have remained unchanged even after the legislation of a separate device policy. Foreign-made items in this kind of classification should be ready for submission as drug. The Ministry of Food & Drug Safety (MFDS) is the government agency responsible for managing medical devices. It is also called informally Korea FDA.
MFDA Korea has the main office located in the Life Science Park in the city of Osong, Chung-cheong-buk-do province, about 120 km south of Seoul and local offices in six different cities consisting of Seoul, Incheon, Daejeon, Daegu, Busan, and Gwangju.
MFDS South Korea has another entity called National Institute of Food & Drug Safety (NIFDS) for policy research study and technical evaluation of applications for pre-market approvals.
The Medical Device Safety Bureau of MFDS has overall responsibility for device regulations. It has three divisions divided in by obligation as follows:
Medical Device Policy Division is the control tower of all policy and regulations primarily for pre-market requirements and issues. It starts and coordinates with other departments to make and alter policies.
Medical Device Management Division is accountable for postmarket surveillance activities, such as promotional material, tracking and destruction of incompliant products, etc.
Medical Device Safety Evaluation Division oversees security administration of devices in markets, such as adverse event reporting, tracked devices, re-examination, re-evaluation, etc.
MFDS (Korea FDA) works with NIFDS for a review of pre-market applications by 5 different divisions depending upon product specialty as follows:
Cardiovascular Device Division
Orthopedic & Rehabilitation Device Division
Oral & Digestive Device Division
High-Tech Device Division
In-Vitro Diagnostics Task Force
Qualifications as a Medical Device related business
In order for a company to begin medical device company in Korea, the company is required to have three distinct licenses as follows:
Medical Device Manufacturer/Importer Business License
Certification to Medical Device Quality System Management called Korean Good Manufacturing Practice (KGMP) or GMP Korea
Medical Device Product Approval or Certification or Notification
Medical device business license
A company associated with one the following medical device activities should obtain a business license for its certification:
manufacture,
import,
distribution,
rental service, and
servicing.
This license should be finished prior to a company starts manufacturing, importing or putting on the market its very first device. As soon as a business gets it, it benefits the whole organization. For registration, a company needs to have
a health examination statement of the legal agent of the company,
a minimum of one item license for a medical device, and
a full-time quality management system supervisor for medical device
Certification to medical device quality system management (KGMP)
All Korean and foreign device producers are needed to have certification in compliance with quality management system requirements or Korean Good Manufacturing Practice (KGMP) requirements. For this purpose, MFDS (Korea FDA) has a total of 27 device different categories. A company needs to have a valid QMS certificate according to a relevant medical device category before applying for a medical device license. In fact, the KGMP certificate will be required during the product license application submission very much like the medical device license application in Canada which requires an MDSAP certificate.
It is required to get a certificate to as many categories as relevant to the products the company wants to put on the Korean market. Certification is valid for three years and must be renewed every three years. It is called Korean Good Manufacturing Practice (KGMP). For KGMP certification, MFDS (Korea FDA) or third-party organizations examine device manufacturers' quality systems on their premises. A certification of a foreign device manufacturer is provided in parallel with its Korean License Holder licenses in Korea. In case a Korean license holder changes its business location or company, the new importer should obtain a brand-new KGMP for the manufacturer in its own name. If a foreign manufacturer has a several different importers in Korea, each import should be certified for KGMP individually. When a Korean company imports device items from diverse companies, only one foreign manufacturer is inspected on site: The other companies are needed to send certain files pertaining to their quality management system for documentary evaluation. In general, a foreign manufacturer providing the highest-class product is probably to be picked for on-site examination.
Medical device item approval or certification or notification
Pre-market paths
The MFDS classifies medical devices into 4 classes depending on the level of risk when interacting with the patients or the operator. The level of risk is assessed by the regulatory authority taking into account the duration and nature of contact with the body, level of invasiveness, if drug or energy is delivered, and biological outcome. For the most part, the Korean medical device classes match the ones in the medical device category in the EU. The regulatory system offers a some variation in the pathways for pre-market clearance depending on medical device classes, level of novelty and availability of standards/guidelines for the final products.
In general, MFDS examines Technical Documents (TD) of class 3 and 4 devices and then provide the device license.
MFDS (Korea FDA) also reviews specific class 2 devices for which scientific examination report is required. For the majority of the class 2 devices, third-party organizations review TDs, and Medical Device Information and Technology Assistance Center (MDITAC) issues a product license. For most of the class 1 devices except for those which are sterile or with a measuring function, MDITAC provides a database where manufacturers send the details on their medical devices right away.
Review times
Regulations provide detailed information about the maximum amount of days that regulating authorities may require to review pre-market applications. MFDS or third-party organizations are needed to finish an evaluation of an application within such timeframes.
The timeframes consist of the how many days taken purely by MFDS reviewer: the review clock stops as soon as the agency issued a letter asking for supplement information.
An evaluation is conducted normally through the two cycles of questions and answers in between the agency and the manufacturer applying. Extensions of timelines can be granted on applicant' request if the documents or data are not available within a given time.
All in all, pre-market processes approval may draw from a few months to a year or more depending on the complexity of requirements and level of proficiency of the regulatory affairs expert.
Key actions for medical device registration
Step 1: Classify your device
MFDS (Korea FDA) has a list of more than 2,500 device groups with each of a pre-determined class. A complete list of products managed as medical devices is available on the MFDS regulation titled "Regulation for Grouping Medical Devices and Class by Group." Manufacturers first need to single out a device group which applies to a product for pre-market clearance. In case a suitable device group is not available from the list, companies can submit to MFDS a written inquiry requesting for assignment of a proper product group and a class.
Step 2: Identify the scope of details required to TD evaluation
MFDS determines the information needed for a particular product based on how different it is from similar products formerly authorized by the agency: The more difference there is, the more considerable is the data requested. MFDS identifies an item submitted to pre-market clearance to one of the 3 various categories depending on the nature of distinctions it presents versus the most comparable items ("comparator") formerly authorized by the company:
"Novel Product": Not equivalent with the comparator mainly from the regarding the intended use, operation principle, and raw materials;
"Incrementally Improved Product": Same as the comparator in meant use, concepts of system and raw materials but not equivalent in performance, test standards, and how it is used; or
"Equivalent Product": Equivalent with the comparator in intended use, operating principle, raw materials, performance, standards for testing, and how it is used.
The details on the scope of requirements for a Technical Document (TD) of an item is available on the MFDS policy titled "Regulation for Medical Device Approval, Notification and Review,". This presents a series of matrixes indicating types of info necessary or not needed to TD by product category.
Step 3: Prepare a TD
Companies prepare a TD application in the form called "Application for Technical Document Review," available in Form No. 8., and submits it to the relevant agency. The application must be prepared in Korean. MFDS has actually launched numerous guideline documents (in Korean) on how to prepare a TD in general or by kind of product. The needed info for a TD application is listed as follows:
Information about manufacturer, manufacturing site and importer
Product name and Model No. –
Shape, structure and dimensions
Raw materials or components and amounts of substances contained
Manufacturing Process
Sterilization
Performance and intended use
How to use
Precautions
Packing units
Storage conditions and shelf-life
Labeling
Test standards
For a class 4 device, additional dossier called Summary Technical Documentation (STED) is needed. Applications are submitted to MFDS via electronic submission system. For imported devices, specific original files supplied by manufacturers need to be submitted as part of an application package, so reviewing agencies should know that important information on the product is originated from foreign manufacturers, not from importers.
Step 4: Receive a Certificate of Approval
As soon as MFDS or MDITAC has completed an evaluation, a certificate of device license will be provided in the electronic submission system. Submitting companies pay an assessment fee electronically and after that download it to print a hardcopy. There are 2 kinds of product licenses: product manufacturing license and product import license. Both licenses are given to a company registered in Korea. Product license has no expiration date: There is no need for periodic renewal. It must be updated whenever changes are made to the device.
Local laboratory testing
MFDS (Korea FDA accepts test conducted in a foreign laboratory, if the test was conducted in accordance with requirements accepted by MFDS. No such full list of the standards acknowledged by MFDS exists. Instead, MFDS has actually released review guidelines by kind of product (in Korean): Those files include comprehensive details on standards applied to TD evaluations. In general, MFDS accepts international standards regularly referenced to medical devices, such as, ISO/EN, IEC, ASTM, and so on. The U.S. FDA's acknowledged requirements are a good source of information when written standard is not offered from MFDS for a particular product: MFDS accepts the majority of the standards acknowledged by the U.S. FDA. The information supplied by such foreign test reports is essential. For instance, foreign test reports on electrical safety or EMC need to be prepared in the form of CB scheme. Biocompatibility test reports should mention that the test was performed in compliance with GLP. Performance test reports carried out by foreign manufacturers are also acceptable when tests were conducted within quality management system, such as, ISO 13485. Local test labs are also possible in order to perform tests in Korea, in case foreign test reports do not provide appropriate details for review. Regional testing needs to be carried out in a laboratory recognized by MFDS as a medical device test laboratory.
Korean Testing Lab (KTL)
Korea Conformity Laboratories (KCL)
Korea Testing and Research Institute for the Chemical Industry (KOTRIC)
Korea Electric and Electric Testing Institute (KEETI)
Yonsei University College of Dentistry
Kunghee University College of Dentistry
Kyungbuk University College of Dentistry
Seoul University Clinical Research Institute
Yonsei University Medical Technology Quality Evaluation Center
Kunkook University Medical Device Center
Clinical investigation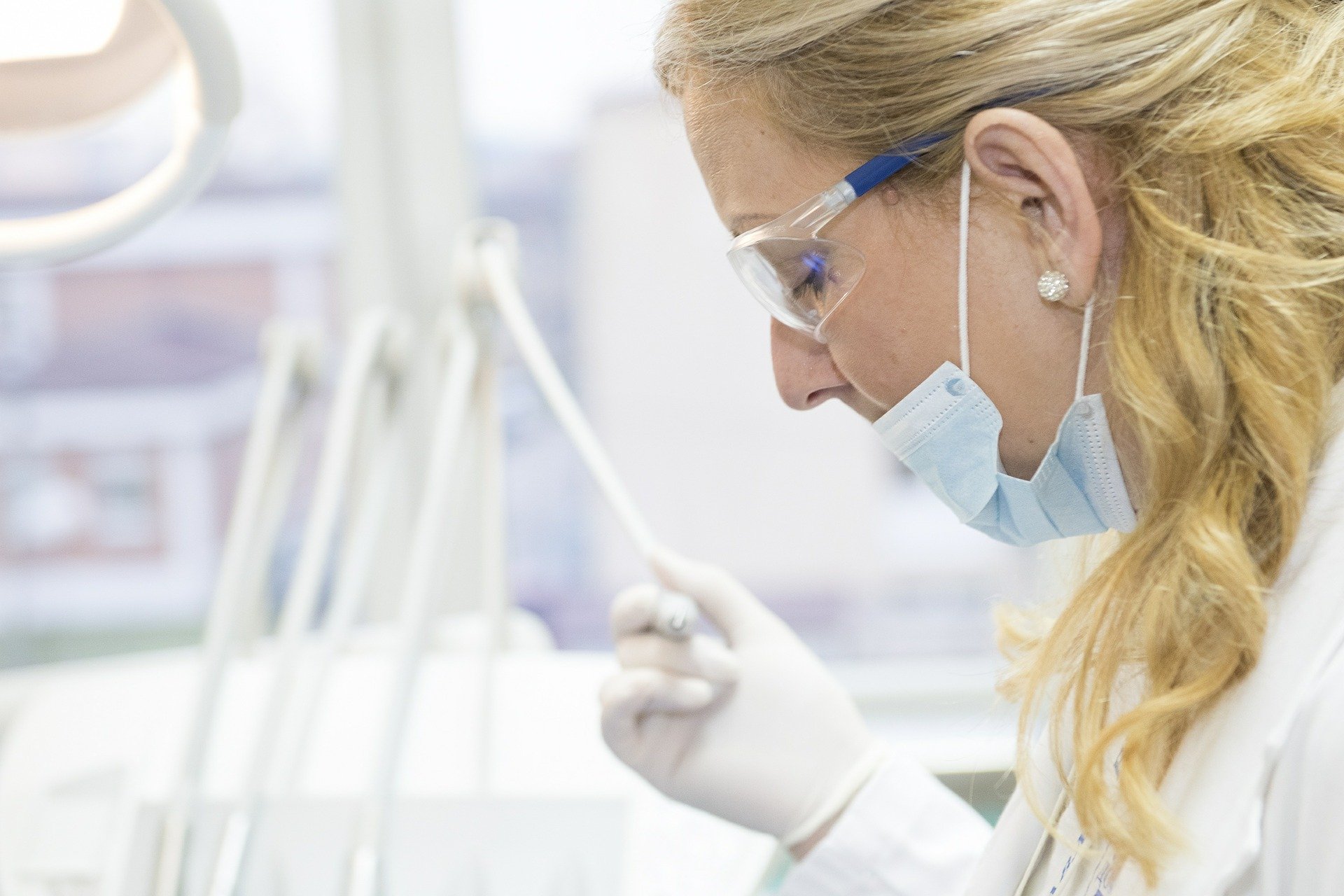 MFDS accepts foreign clinical investigations under certain conditions. Foreign manufacturers don't need to carry out a clinical investigation in Korea if they have clinical investigation reports readily available from outside of Korea. Amongst such important conditions are
a report released in an academic journal noted on the Science Citation Index (SCI);
study design, statistical analysis, and other information provided by the report needs to be adequate to the purpose of the assessment.
MFDS does not accept clinical evaluation reports in place of clinical investigation report. If the agency requests a clinical report, it needs to be a report including the particular product the application is for.
Strategic Plan and Useful Tips for Efficient Registration
Face-to-face conference with reviewer
Face-to-face meetings are most efficient in dealing with regulatory issues. The system in Korea offers stakeholders in the medical device industry a great access to reviewers. Conferences with reviewers are offered at 1 to 2 week prior requests at any point of process, e.g., prior to submission of application or in the middle of review. Particularly for complex items, pre-submission meetings with assigned reviewers are strongly suggested, so reviewers can have a possibility to end up being knowledgeable about a product for submission. Companies can  discover ahead of time the main concerns the reviewers may have about the product and address those concerns in their applications. By using this method, companies can reduce the general evaluation time substantially. There is no cost for this kind of consultation meeting.
Reply to the reviewer's requests with respect
In general, device reviewers in Korea are open to brand-new information or innovation. In the meantime, they likewise feel accountable highly for protection of public safety and future medical device user through evaluation of applications. So, reviewers try to stick with review criteria supplied by relevant guidance documents. When manufacturers discover gaps with reviewers in regards to requirements, e.g., reviewers ask for certain documents, but such files are not provided, share you point of view kindly and ask the reviewers about their viewpoints asking for such info. They ought to have reasons to do so. You will then consider alternative methods to address their issues on your product.
Keep skilled regulative affairs professionals
Like in all other countries, quality of the documents provided for an application is essential to success. On top of that, timely management of interaction throughout the evaluation is equally important. To engage those necessary competencies to your essential task, keep knowledgeable regulative affairs professional to follow-up with your submission. Specifically for a novel product or technology, the regulatory affairs specialist proficiencies in setting up regulatory techniques and trustworthy relationships with the assigned reviewers are crucial as it is not likely for MFDS to have evaluation requirements for such item, so companies deal with the reviewers from accepting their own review requirements. Escalation of controversial issues to higher level authorities quickly is also essential, so manufacturers can move on properly.
---
If you need some help to register your medical device in South Korea you can contact us for a preliminary discussion.