May 16, 2014: the list of harmonized standards for the medical devices directive is updated.
It's been more than one year since this list was updated. Last time was Jan. 24, 2014. So what's the change ?
Since it is very hard to figure out just by reading the publication on the Official Journal of the European Union, we decided to make a summary here.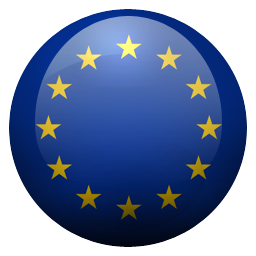 Harmonized standards MDD gap analysis:
First Publication: EN 455-2:2009+A2:2013 Medical gloves for single use — Part 2: Requirements and testing for physical properties.

The previous standard EN 455-2:2009 +A1:2011 will be superseded on 31.10.2014 (same scope)

Return of EN 980:2008 Symbols for use in the labeling of medical devices in the list.
Added : EN ISO 1135-4:2011 Transfusion equipment for medical use — Part 4: Transfusion sets for single use (ISO 1135-4:2010).

EN ISO 1135-4:2010 expired 30.4.2012

Deleted: EN ISO 5356-2:2007 Anaesthetic and respiratory equipment – Conical connectors – Part 2: Screw-threaded weight-bearing connectors (ISO 5356-2:2006)
Added: EN ISO 11137-1:2006/A1:2013 Sterilization of health care products — Radiation — Part 1: Requirements for development, validation and routine control of a sterilization process for medical devices

The previous standard EN ISO 11137-1:2006 (without the amendment) will be superseded on 31.11.2014

Added: EN ISO 11137-2:2013 Sterilization of health care products — Radiation — Part 2: Establishing the sterilization dose (ISO 11137-2:2013)

EN ISO 11137-2:2012 superseded on 30.11.2014

Return of EN 12006-3:1998+A1:2009 Non active surgical implants — Particular requirements for cardiac and vascular implants — Part 3: Endovascular devices
Added: EN ISO 13408-1:2011/A1:2013 Aseptic processing of health care products — Part 1: General requirements (ISO 13408-1:2008)

The previous standard EN ISO 13408-1:2011 (without the amendment) will be superseded on 30.11.2014

Deleted: EN ISO 22610:2006 Surgical drapes, gowns and clean air suits, used as medical devices, for patients, clinical staff and equipment – Test method to determine the resistance to wet bacterial penetration (ISO 22610:2006)
Deleted: EN ISO 22612:2005 Clothing for protection against infectious agents – Test method for resistance to dry microbial penetration (ISO 22612:2005)
Added: EN 60601-1:2006/A1:2013 IEC 60601-1:2005/A1:2012 Medical electrical equipment — Part 1: General
requirements for basic safety and essential performance

The previous standard EN 60601-1:2006 (with the previous amendments) will be superseded on 31.12.2017

Confirmed: EN 60601-2-28:2010 Medical electrical equipment — Part 2-28: Particular requirements for the basic safety and essential performance of X-ray tube assemblies for medical diagnosis IEC 60601-2-28:2010

This version is harmonized since 1/4/13 so version 1993 was removed

Deleted: EN 60601-2-30:2000 Medical electrical equipment – Part 2-30: Particular requirements for the safety, including essential performance, of automatic cycling non-invasive blood pressure monitoring equipment IEC 60601-2-30:1999
Deleted: EN 60601-2-33:2002 Medical electrical equipment – Part 2-33: Particular requirements for the safety of magnetic resonance equipment for medical diagnosis IEC 60601-2-33:2002
Deleted: EN 60601-2-35:1996 Medical electrical equipment – Part 2: Particular requirements for the safety of blankets, pads and mattresses, intended for heating in medical use
Deleted: EN 60601-2-38:1996 Medical electrical equipment – Part 2-38: Particular requirements for the safety of electrically operated hospital beds
Confirmed: EN 60601-2-43:2010 Medical electrical equipment — Part 2-43: Particular requirements for basic safety and
essential performance of X-ray equipment for interventional procedures

This version is harmonized since 1/6/13 so version 2000 was removed

Deleted: EN 60601-2-44:2009 Medical electrical equipment – Part 2-44: Particular requirements for the basic safety and essential performance of X-ray equipment for computed tomography
Deleted: EN 60601-2-54:2009 Medical electrical equipment – Part 2-54: Particular requirements for the basic safety and essential performance of X-ray equipment for radiography and radioscopy
You may also want to check our sister company Medical Standards List where you'll will find services such as:
Regular updates based on the products scope
Gap analysis for each standard updated
---
If you are interested in the European Market you can contact us for a preliminary discussion