EU MDR standards
The manufacturer must justify and document the design steps of his device. He must verify compliance with the requirements of Annex I to the European Medical Device Regulation 2017/745 dedicated to general safety and performance requirements. EU MDR standards and reference requirements can be used for that purpose.
The manufacturer may benefit from a presumption of conformity if he complies with:
harmonized standards[1] related to quality management systems, risk management, post-market surveillance system, clinical investigations, clinical evaluation and post-market clinical follow-up (PMCF),
harmonized standards and monographs of the European Pharmacopoeia related to the device,
the common specifications[2] adopted by the European Commission, potentially applicable to the device.
A harmonized standard is a European standard developed by a recognized European Standards Organisation: CEN, CENELEC, or ETSI. It is created following a request from the European Commission to one of these organizations. Manufacturers, other economic operators, or conformity assessment bodies can use harmonized standards to demonstrate that products, services, or processes comply with relevant EU legislation.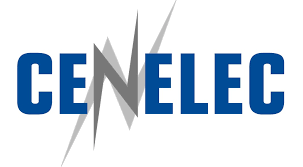 EU MDR standards can be for instance: EN ISO 13485, EN ISO 14971, EN ISO 10993-1, EN IEC 60601-1, etc…
The references of harmonized standards must be published in the Official Journal of the European Union. The purpose of this website is to provide access to the latest lists of references of harmonized standards and other European standards published in the Official Journal of the European Union (OJEU).
By EU MDR standards we also mean common specifications. 'common specifications' (CS) means a set of technical and/or clinical requirements, other than a standard, that provides a means of complying with the legal obligations applicable to a device, process, or system.
[1] Article 8 Regulation 2017/745.
[2] Article 9 Regulation 2017/745.
You may go back to our EU MDR guide.
If you are interested in the European market you can contact us for a preliminary discussion. You can also look at our dedicated page for European medical device registration.