Keeping Your Medical Devices Safe with the Latest Cybersecurity Solutions
In the ever-changing world of medical devices, one thing is for sure: the FDA and other regulators have been taking a much closer look at what needs to be done in order to keep patients safe in this connected world. In fact, the FDA's guidance points out that "The potential consequences of a breach involving medical devices and cybersecurity can range from disruption of patient care and adverse events to death." The medical device industry is growing at a rapid pace, with new devices being released every year. These new technologies are often accompanied by medical device cybersecurity vulnerabilities. It's critical for hospitals and healthcare organizations to protect themselves against cyberattacks that could potentially harm patients or disrupt medical services. Medical devices and healthcare facilities are often targeted by hackers because they use wireless technology, which can be easily intercepted for malicious activities. Hence, the FDA has issued guidance for cyber security standards for medical devices, and it's important that manufacturers follow these guidelines to protect patients and maintain regulatory compliance.
The following blog post will cover some of the latest developments in FDA guidance cybersecurity in medical devices and how it can help keep your organization safe from malware, ransomware, and other types of attacks.
IEC 62304 Security Standards for Medical Devices
Also known as the software lifecycle standard, the IEC 62304 medical device cybersecurity standard is now listed as a recognized consensus standard with the FDA and is also commonly used in Europe to demonstrate compliance with regulatory requirements. IEC 62304 focuses on the software that is used in medical devices, and it outlines how manufacturers can use controls to prevent cyberattacks from being successful. This common approach sets forth requirements for security functions within electronic systems, so they are able to meet their intended purpose of supporting safe device operation throughout its life cycle. As part of this process, you'll need to identify threats against your system, develop risk mitigation strategies, determine what needs protection (data integrity, availability), implement safeguards where necessary (licenses/certifications) and report any cybersecurity vulnerabilities or incidents.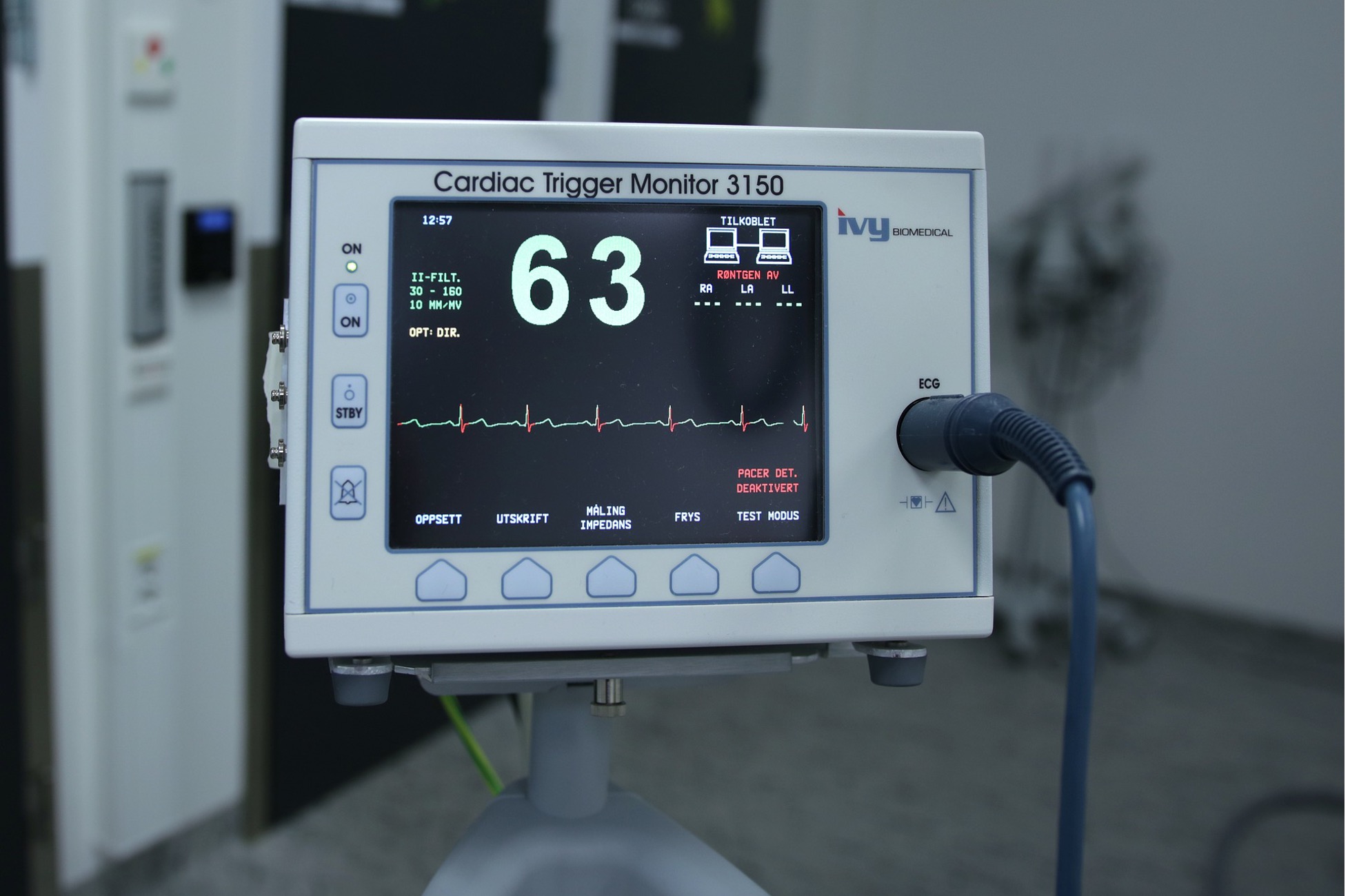 The following are some areas you should pay attention to when implementing IEC 62304 standards:
System safety lifecycle management
Defining and documenting security requirements
Risk analysis and risk management for cyber threats to medical devices
Security design concepts, such as protection profiles, reference monitor concept, least privilege principle, etc.
It's important that these standards be met so your organization can ensure continued compliance with FDA and EU CE marking safety regulations. This helps prevent you from having to deal with the consequences of a data breach or finding yourself in front of a judge due to non-compliance. The IEC 62304 guidelines also help keep manufacturers up-to-date on what needs to be done when it comes time for inspections by regulatory bodies like the FDA or other governing authorities around the world. You'll need an expert cybersecurity team who knows how these issues are handled by various organizations, as well as the proper documentation that must be submitted to prove compliance.
In addition, medical device companies should consider using a third-party expert to help with the implementation and ongoing management of IEC 62304 standards. This will reduce your risk of not complying or being found non-compliant by various agencies due to an oversight on your end – simply because you didn't know all of the latest regulations or how they applied specifically to you and/or your organization. Cybersecurity providers can offer guidance when it comes time for data collection audits, development procedures (design controls), software validation/verification testing protocols, etc.
The FDA released its final guidance document, which outlines what needs to be done from both manufacturers' and healthcare organizations' perspectives to protect medical devices and patient safety. Make sure your organization is able to document all of the controls/security measures you have in place, as well as how they meet FDA guidelines for effective cybersecurity protection – or else face heavy fines and penalties down the road.
In order to stay up-to-date with IEC 62304 standards requirements, there are three safety classes for software-related medical devices. They include:
Class A: No damage or injury to health is possible
Class B: Injury is possible but not serious
Class C: Serious injury or death is possible
The IEC 62304 standards are divided into nine different segments that operate under the criteria that a proper quality management system is used. These nine segments include:
Part 1: Scope
Part 2: Normative references
Part 3: Terms and definitions
Part 4: General requirements
Part 5: Software development process
Part 6: Software maintenance process
Part 7: Software risk management process
Part 8: Software configuration management process
Part 9: Software problem resolution process
Manufacturers need a strong quality management system that will provide them with real-time access to information regarding any changes that are introduced by regulatory bodies like the FDA. It's important that these regulations be followed strictly since lives can literally depend on them!
The latest developments in cybersecurity solutions can help keep your network safe from viruses, malware attacks, ransomware threats and other types of malicious activities.
Importance of Cybersecurity in the Medical Device Industry
Cybersecurity medical device regulations will play an important role in the medical device industry. Since there are several devices that can be connected to computer systems, it is important for manufacturers and healthcare providers to implement the right cybersecurity standards in order to avoid problems with government agencies like the FDA. This will help reduce the risk of non-compliance issues due to oversight on the manufacturer's end – simply because they weren't aware of all regulations or how they applied specifically to them/the organization.
There are a lot of security threats that can come from using unsecured medical devices. One of the biggest problems is that hackers can use them as a gateway into more sensitive areas on a hospital/organization's network, which allows them access to personal information and private records. Some most common medical device cybersecurity issues include:
Exposure of private patient information
Outdated technology can lead to more cyber attacks
Uneducated or unaware medical staff
The use of an extensive number of medical equipment and devices make it difficult to manage
Personal data of staff and doctors can be in jeopardy
Strategies to Improve Medical Device Security
To improve medical device cybersecurity, manufacturers can implement secure communication, data protection, device integrity, user authentication, and quality software maintenance practices. This will ensure that medical devices are protected from hackers, malware and other types of threats.
Who are the healthcare's enemies, and what are their motivations?
Threats can originate from a number of sources, including hostile, natural (system complexity, human error, accidents, and equipment failures), and natural catastrophes. Adversarial groups and people, often referred to as threat actors, possess a range of capabilities, motivations, and resources:
Attackers (which includes individuals dubbed 'Hacktivists') — commit attacks for the joy of it, the challenge, or to further a cause. Tools have improved in sophistication, simplicity of use, and availability, resulting in a major increase in assaults by less technically savvy persons;
Bot-network operators — gain control of many computers in order to conduct attacks and disseminate phishing schemes, malware, and spam.
Criminal organizations – organized criminals target networks for monetary gain through spam, phishing scams, spyware/malware attacks, and online fraud. Industrial espionage, ransomware, and extortion with the threat of a cyber-attack are all possible criminal threats. Access to networked systems as a service may be sold to third-party criminals;
Foreign intelligence agencies – utilize cyber technologies for intelligence gathering, espionage, and a variety of other purposes, including sabotage. Nation states possess offensive capabilities, which are bolstered by their determination to expand combat into cyberspace. They may attempt to obtain personal information through healthcare systems and their actions may endanger patients;
Insiders – employees and vendors who have unrestricted or less restricted access to systems and may be dissatisfied or unintentionally introduce malware or undesirable changes;
Phishers – individuals or groups that conduct phishing schemes in order to steal identities and information; Terrorists may fund their activities using spyware/malware and phishing schemes;
Industrial spies – employ covert means to acquire intellectual property and expertise. According to widespread reports, several nation states and their proxies are quite engaged.
Dealing with medical device cybersecurity
Manufacturers of medical devices and healthcare organizations must adopt measures to minimize the risk of failure or abuse in the event of a cyber-attack. The FDA has made recommendations based on the June 2015 publication of the NIST Industrial Control Systems Security Guide.
Why is instruction on Industrial Control Systems recommended? Numerous parallels exist, including the necessity to safeguard embedded computers that monitor and operate physical systems. The objectives of control system security are to ensure control system availability, equipment protection, functioning (even in a degraded state), and time-critical system response. The protections are equally relevant and are oriented around an operational technology environment (in this example, medical devices and health networks), rather than typical information technology information assurance. IEC 62443-3-3 security measures are used in conjunction with those in IEC/TR 80001-2-8 to mitigate risk in IT networks that include medical devices. The possible security consequences of security measures are discussed in order to differentiate control systems, which should not result in the loss of critical services and functions, including emergency procedures.
IEC 62443-1 defines the fundamental cybersecurity ideas and models that are utilized throughout the IEC 62443 series. The usage of security zones and conduits to define the different operational components and their connections is a critical topic in IEC TS 62443-1-1. Zones are used to conceptually organize assets inside an organization, which may subsequently be analyzed for compliance with security rules and standards. The architectural model offers context for evaluating common threats, vulnerabilities, and the countermeasures necessary to provide the desired degree of security for the grouped assets.
These standards are aimed at asset owners, system integrators, product vendors, service providers, and regulatory bodies. Segmentation of networks (applicable to IT networks versus clinical networks and enclaves) is recommended, but so is secure design and implementation, including governance, risk assessment, procurement, system lifecycle management, maintenance, third-party risk, and incident management.
---
If you need some help to deal with the cybersecurity in your medical device you can contact us for a preliminary discussion. You can also look at our post for FDA 510k.