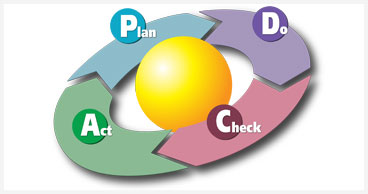 ISO 13485, Medical devices – Quality management systems – Requirements for regulatory purposes, addresses the development, implementation and maintenance of a quality management system intended for use by medical device manufacturers and suppliers.
In the EU, the requirements of EN ISO 13485 have been harmonized with the Conformity Assessment Procedures of the EU. Conformity Assessment Procedures in conjunction with a certification to EN ISO 13485 by a Notified Body provides a presumption of compliance with relevant EU legislation. Health Canada also requires medical device manufacturers marketing their products in Canada to have their quality management system certified to ISO 13485.
On March 1st, 2016, the ISO 13485 was revised to version 2016. There will be a transition period of 3 years before withdrawal of the previous version 2003.
Some significant changes were included as described below:
Quality management system (Clause 4): All processes of the quality management system need to be developed using a risk based approach
Quality management system (Clause 4): any software used as part of the quality system must be validated and documented
Quality management system (Clause 4): maintenance of a comprehensive technical file for each manufactured device that includes a description of the device along with all relevant specifications and records is required
Management responsibility (Clause 5): clarifications of existing requirements regarding quality management system planning, responsibility and authority, management representation and management review
Resource management (Clause 6): specific skills and experience required for personnel involved in the maintenance of the quality management system must be described
Product realization (Clause 7): transfer of design and development outputs to manufacturing and maintaining a design and development file added
Measurement, analysis and improvement (Clause 8): processes for obtaining feedback from both production and post-production activities, and to develop sound methods for incorporating that feedback into its risk management program to be formalized
We offer consultation for the implementation of the standard, training and gap analysis for the changes in the new version.